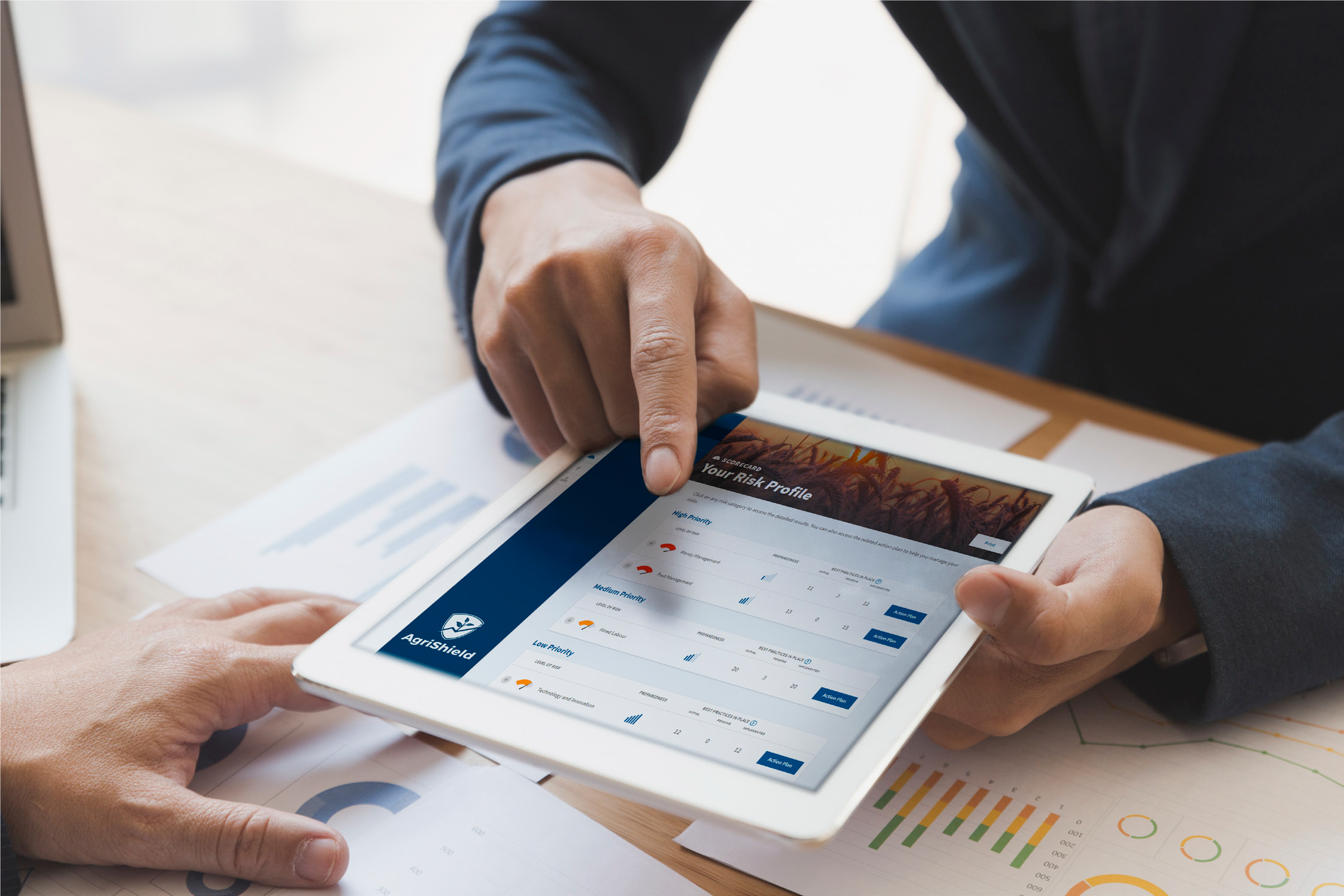 The agriculture industry can be described as "unpredictable" at its best and "volatile" at its worst. With much of Canadian production being exported, international relations, political unrest, or changing regulations can have a drastic and lasting impact on Canadian agriculture. Through careful analysis, strategy, and application, however, many of these potential vulnerabilities can be managed proactively in order to keep Canadian agriculture strong on the world stage. AgriShield is a powerful new tool that aims to do exactly that.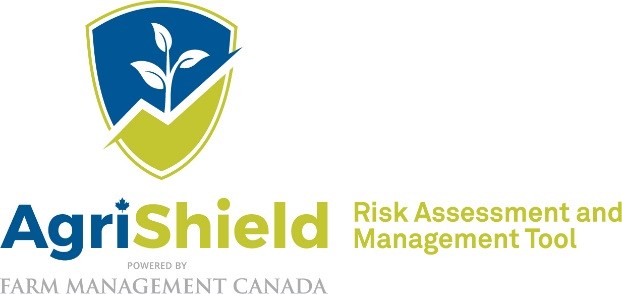 "AgriShield is going to revolutionize the way farmers view risk. The better we can set them up for success, the more competitive Canadian agriculture remains."
– Mathieu Lipari, Farm Management Canada
AgriShield is a risk assessment and management tool designed to keep Canadian agriculture flourishing by providing farmers with the knowledge necessary to spot risks in their operations and implement a plan to address their vulnerabilities. Through a series of questionnaires, farmers will establish risk profiles based on the six key areas of risk: people, production, business environment, finances, markets, and management. These risk profiles are then used to generate detailed and prioritized action plans, creating a roadmap to continued success.
AgriShield is user-friendly "out of the box," and there's a minimal learning curve, which means consultants, farmers, farmer groups, policy makers, and educators can easily take advantage of everything AgriShield has to offer right away.
To learn more about AgriShield, visit http://www.myagrishield.ca.