WANT A BETTER UNDERSTANDING OF YOUR FARM'S FINANCIAL SITUATION?
Register for our Farm Financial Fluency Program Today!
Manitoba Women in Agriculture and Food (MWAF), in partnership with Farm Management Canada and MNP, is pleased to offer Canadian women working in the agriculture and food industry the opportunity to sign up for the Farm Financial Fluency training program.
This program is for anyone who identifies as women, farmers and/or entrepreneurs that don't own a farm and have or want to have a business in the agriculture and food sector. The content of this program will benefit everyone that has a business in our sector. The program will be applicable to anyone in the agriculture sector but examples and specifics will relate to the horticulture sector.
From registering for the program, you will benefit from a deeper understanding of your financial situation and the different options available to remain competitive and take calculated risks for continued success.
THROUGH THE FARM FINANCIAL FLUENCY PROGRAM YOU WILL LEARN:
Key differences between types of financial reporting and who uses what
Different farm business structures and their impact on financial reporting
How to interpret your financial statements (balance sheet, income statement)
Financial ratios and how to use them to analyze risk
How to spot potential financial issues and opportunities
How to spot potential financial issues and opportunities
Tools and resources available to manage financial risk
The program consists of three 2-hour sessions spaced out to allow time for reflection and homework. There is also an optional complimentary meeting (60 minutes) with an MNP business advisor to discuss the interpretation of your own financial statements.
When: October 30, November 1 + 3 from 1-3pm CST
Where: Online
Cost: Free for MWAF Members (contact MWAF for your registration code)
All others: $250 plus HST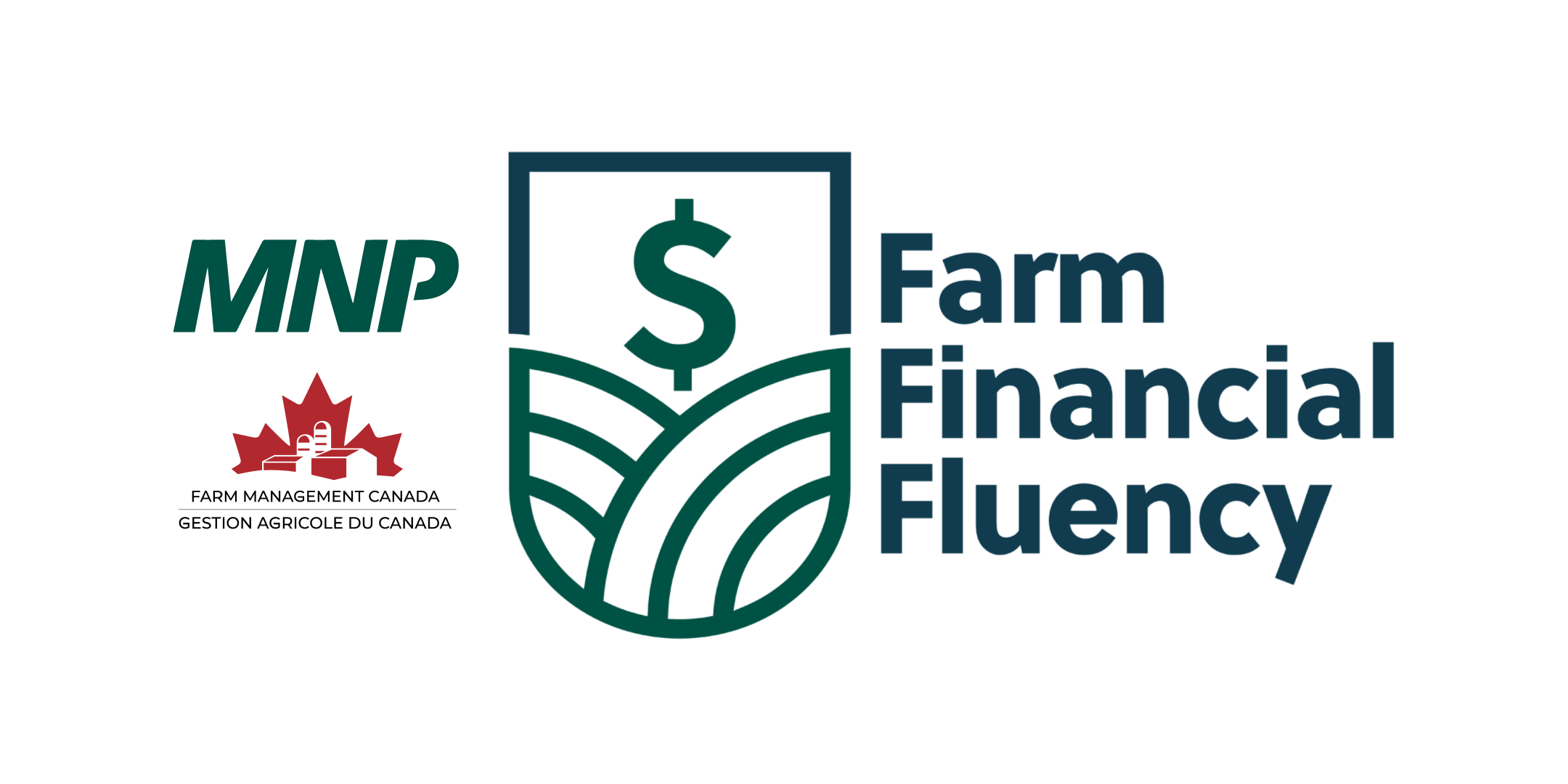 For help with your registration, please contact the program organizer:
Farm Management Canada
Tel: 1-888-232-3262 or (613) 237-9060
Email: info(at)fmc-gac.com
If you are a member of MWAF, or interested in becoming a member, please contact:
Manitoba Women in Agriculture and Food
Tel: (204) 229-4475
https://mwaf.ca/membership/