Request for Proposals
Exploring the Connection between Mental Health and Farm Business Management
Farm Management Canada was established in 1992 to increase the awareness and adoption of farm business management practices to position Canada's farmers for sustainable growth and competitiveness.
Farm Management Canada is issuing this Request for Proposals from industry stakeholders interested in conducting an industry-wide, national study on the connection between mental health and farm business management.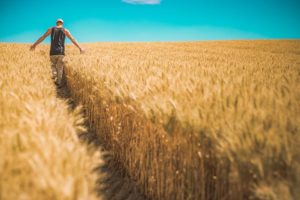 The goal of this study is to explore factors influencing mental health, and how we can support mental health through business management, support business management through mental health, and the critical path forward. We further seek to explore whether demographic differences exist between regions, production sectors, gender and age, and steps we can take to meet these individual needs.
Proposals must be submitted electronically by 4 p.m. EST on March 29, 2019.
Proposals may be individual or collaborative.
Click here to access the Request for Proposals
We are incredibly interested in the results of the study and what the findings mean in terms of our approach as an organization, and for the industry at large, in supporting business development, competitiveness, and the adoption of farm business management practices to achieve sustainable growth including positive mental health for the Canadian agricultural sector.
All proposals will remain confidential.
Inquiries:
Further information and clarification should be directed to:
Denise Rollin
Project Manager / Gestionnaire des projets
Farm Management Canada / Gestion agricole du Canada
300-250 av. City Centre Ave.
Ottawa (Ontario) K1R 6K7
Tel/Tél 1-888-232-3262 ext./poste 32
info(at)fmc-gac.com