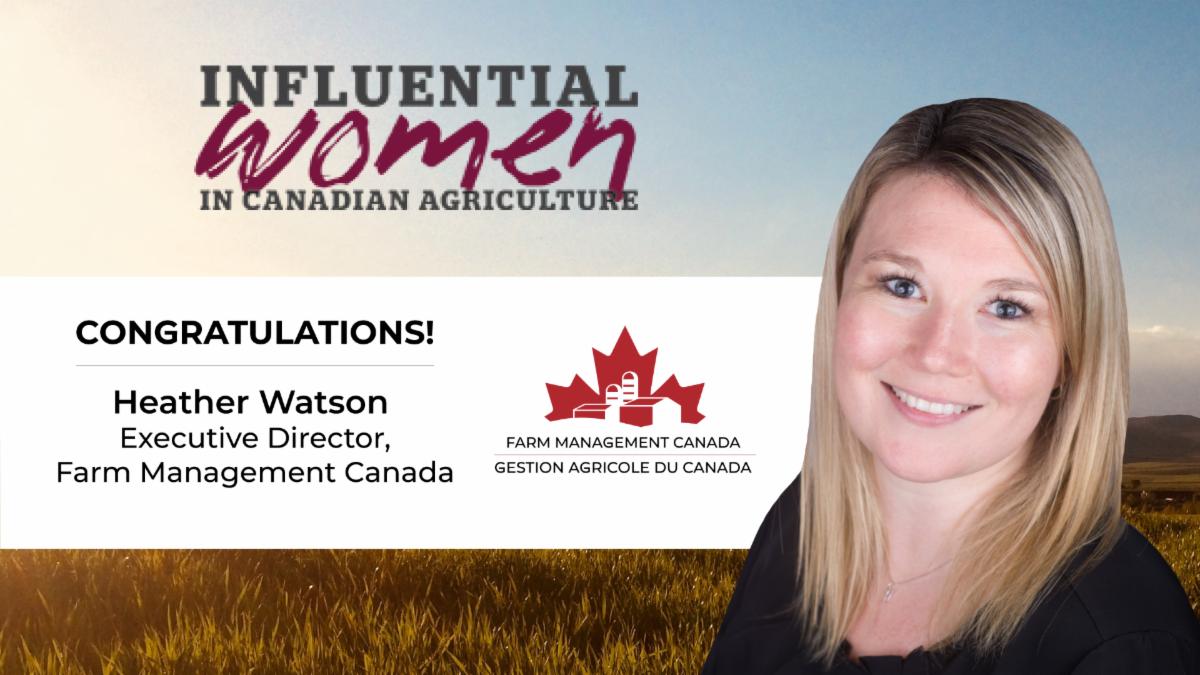 Influential Women in Canadian Agriculture (IWCA) is a recognition program designed to honour, highlight and celebrate women who are driving the future of Canadian agriculture.
Our very own Heather Watson was one of the seven outstanding women recognized this year.
Please join us in congratulating:
Heather Watson, Executive Director, Farm Management Canada
Valerie Carney, Lead, Poultry Innovation Partnership
Lisa Mumm, Owner, Mumm's Sprouting Seeds
Christine Noronha, Research Scientist, Agriculture and Agri-Food Canada
Lana Shaw, Manager, Southeast Research Farm
Karen Tanino, Professor, University of Saskatchewan
Mary Ruth McDonald, Professor/Research Program Director, University of Guelph
These seven women will share their stories, wisdom and insights on the IWCA podcast series on AgAnnex Talks, with the first episode airing on June 13, and new episodes following bi-weekly after that.
The 2022 program will culminate with a virtual event this fall, bringing together this year's recipients and women from across the industry to share in their experiences, offer guidance and advice in an interactive setting.
Stay tuned to agwomen.ca for more details.